Referring Providers
The National Retina Institute is committed to providing the latest diagnostic methods and treatments for retinal diseases. For over 25 years our practice has offered consultative retina evaluations for physicians throughout Maryland and the District of Columbia. We are pleased to partner with you in the care and treatment of your patients.
As a referring doctor, we sincerely appreciate you placing the trust of your patient's care in our providers and our practice. It is our goal and FOCUS to deliver patient-centered care, we will do this in the following ways:
Examine patients in a timely manner
Thoroughly examine and listen to patients' complaints and needs
Provide the most advanced technologic diagnostic equipment
Educate and counsel the patient
Provide treatment in a safe, comforting, professional environment
Communicate with referring providers by same-day fax of consultation results
Return patients to referring providers in a timely fashion once retinal pathology is treated.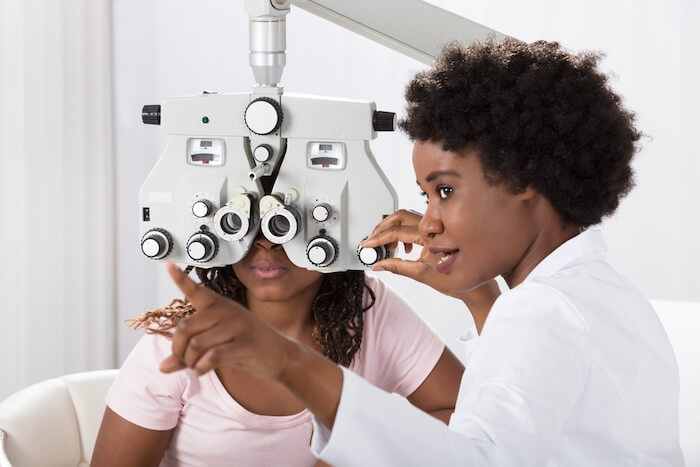 NRI utilizes state-of-the-art technology, including the use of:
Navilas Navigated Retina Laser System
Fluorescein Angiography (FA)
Indocyanine Green Angiography (ICG)
Optical Coherence Tomography (OCT)
Fundus Photography
Electroretinogram (ERG)
B-Scan Ultrasonography
The physicians at The National Retina Institute have access to an on-location surgery center for emergent retina surgical services, The Dulaney Eye Institute. The Dulaney Eye Institute is a short walk down the hall from our Towson location. The Dulaney Eye Institute is staffed with an ophthalmology-specific surgical care team. Our physicians also provide surgical services at several hospitals in the Baltimore Metropolitan area.
If you have any questions or concerns about a patient, or you would like to have your patient examined immediately, please call our office to speak with a patient care coordinator. Our physicians are available to care for your patients seven days a week, 24 hours a day
Phone: 410-337-4500
Fax: 410-847-9240
---
Patient Referral Form