Macular Holes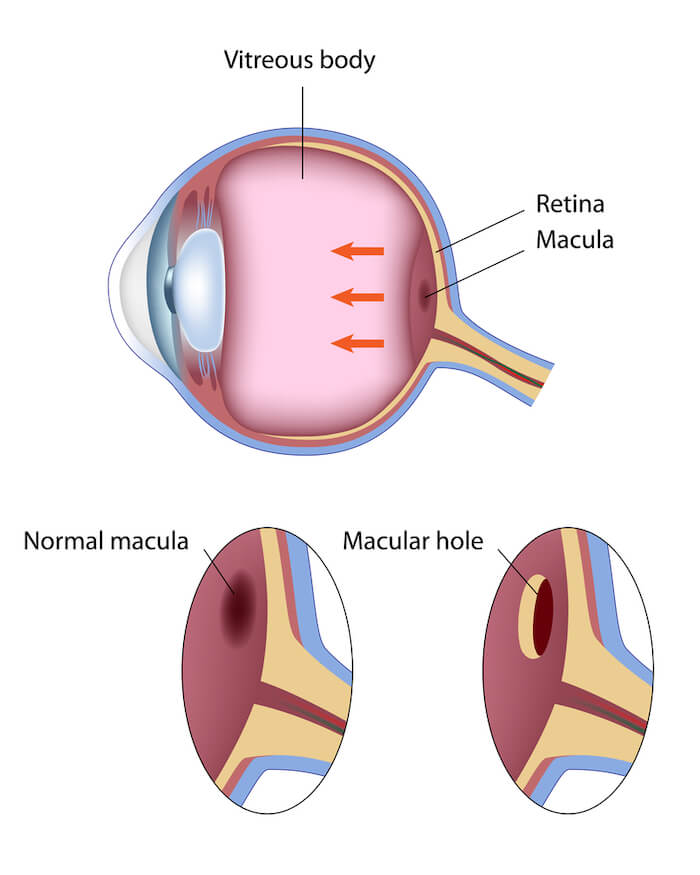 A macular hole is a small break in the macula, a hole or a defect that develops in the center of the retina. A macular hole can develop as the vitreous shrinks with age and tugs at the macula creating a hole. Macular holes can also be caused by trauma and other retinal diseases.
Symptoms of a macular hole:
Blurry central vision
Dark spot in the center of the vision
Wavy or distorted central vision
If you are experiencing any of the symptoms of a macular hole, you should schedule a retinal evaluation as soon as possible.
Not all macular holes require treatment and may heal on their own.
If you physician feels advises surgery for the repair of a macular hole, your physician will discuss a procedure called a vitrectomy with a membrane peel and most likely a gas bubble will be left inside the eye during the surgery to help flatten hole.